Our people are what make the HIVE Creative studio buzz with their wide mix of skills and talent. It's time to find out what lights their fires.
Caino is our resident man of many hats. As Art Director here at HIVE, he's busy doing everything from coming up with concepts, writing copy, directing photo shoots, drawing storyboards and scouting for new lunchtime spots.
Out of one studio and into the next, Caino's creativity and talents keep flowing past 5pm as Art Director becomes artist. The brushes come out, his paint-covered hoodie comes on and he gets to work on his latest creation.
He describes his aesthetic as "colourful, sugar crusted pastel patterns."
"I think the easiest way to describe it is animals eating fruit loops inside an old milk bar."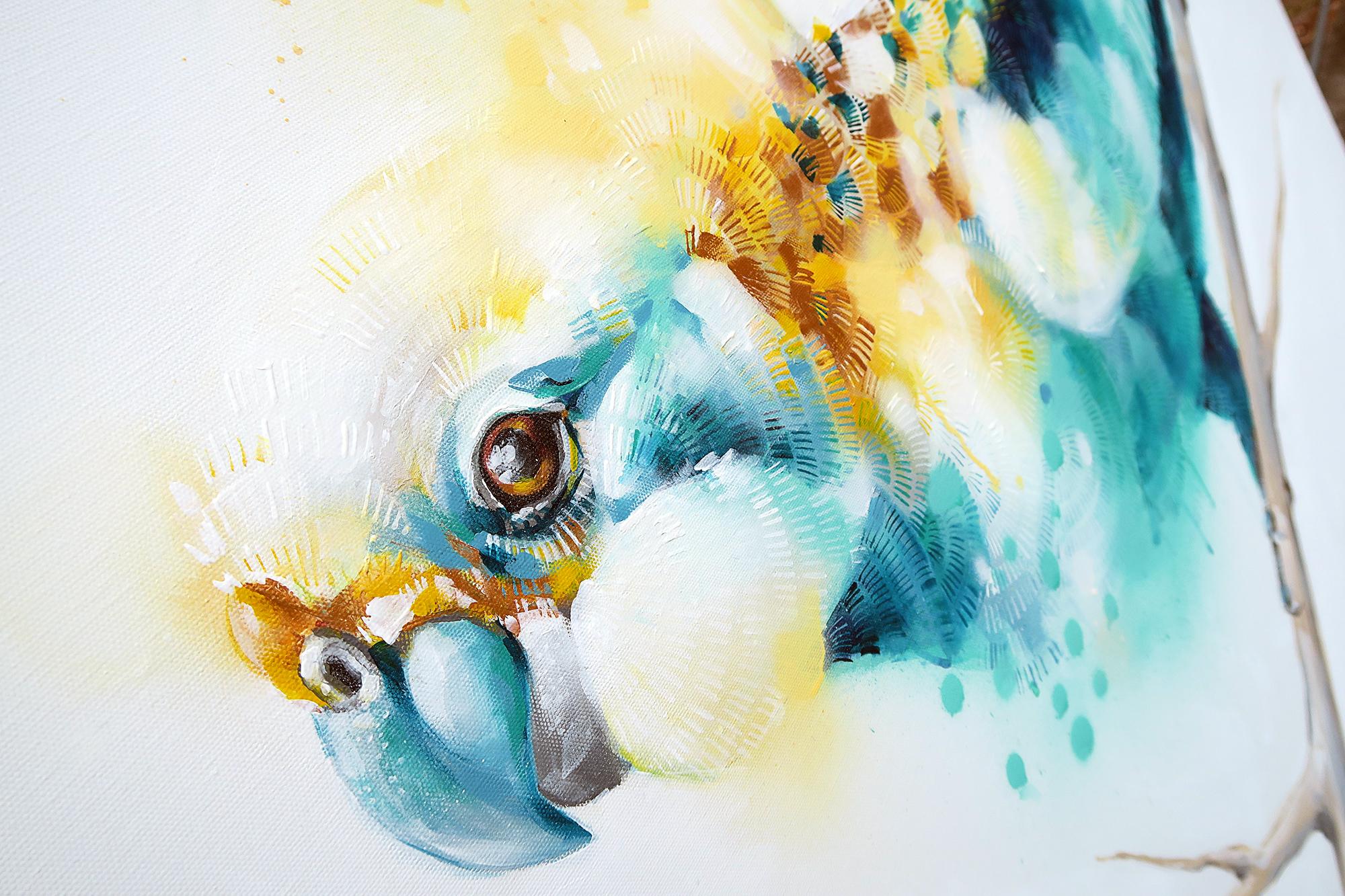 Caino grew up on the Victorian surf coast and remembers fondly the times he spent at the beach with his friends, surfboard in tow and a can of baked beans to cook for lunch when he got hungry.
It's this sort of playful nostalgia that comes through charmingly in his work. His first exhibition, Ruffled Feathers + Gnashing Teeth in 2016 featured a sugary spread of his favourite candy treats as a kid, mixed in with his love of nature and pop culture.
"I'm inspired by nature and nostalgia; I guess I manage to combine the two in my art. Animals fascinate me, the different species and the ways they deal with the world and people is something that I love observing. I also draw heavily on growing up in the 80's. All the cartoons, toys and characters have a special place in my heart and come out in my paintings in various ways."
More recently, Caino has been working on a few exciting projects. He's made his mark on Geelong, painting large-scale murals at some local hotspots, including The Hot Chicken Project and Little Creatures Brewery.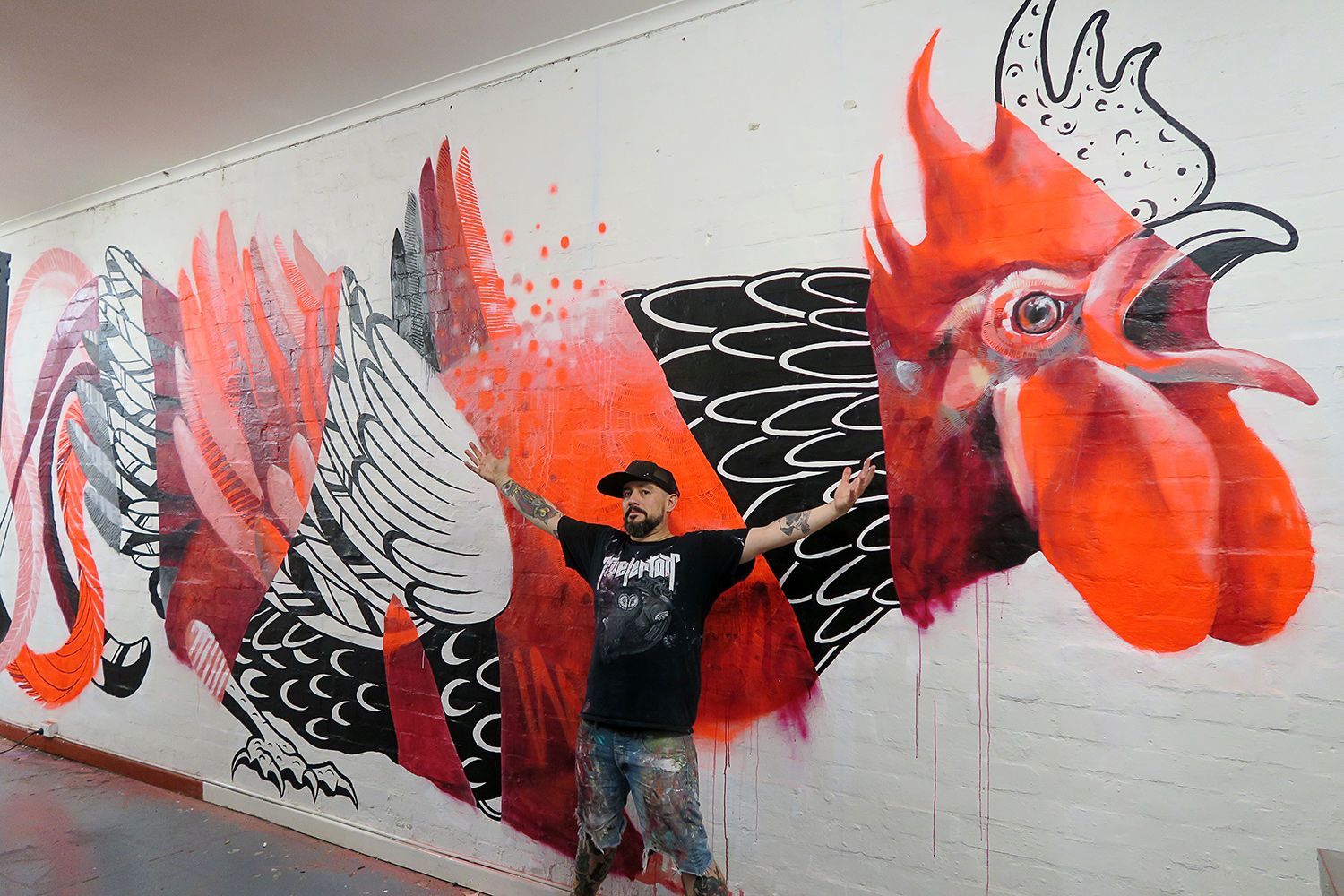 As for what's on the horizon, Caino's feeling good about some busy times ahead.
"I have a few pieces in some groups shows over the next few months, and a couple of walls to paint around Melbourne and Geelong which are always heaps of fun. I'm also trying to get my second solo show together for early next year, which is a mammoth task. I have made progress though so that's a good thing!" he says.
Caino lives online as Gnashing Teeth, and you can find him on Facebook, Instagram (@gnashingteeth) and on his website here. Alternatively, he's always up for a chat when you're at the studio next.